People use their Apple devices as a home multimedia center. Do you want to find good music and new favorite artists? The Apple Music service has 90 million tracks by different artists. The application allows users not only to listen to music, but also to download it and make playlists. Users become owners of unique content.
How to Use Apple Music
Apple Music is for iPhone and iPad devices. After you open the app, it will send you a notification inviting you to use its free version. If you somehow closed or missed the notification, you can enable the service by following these few steps:
Open the For You section
Choose one of three subscriptions.
Click Next
Enter your ID and password.
Find interesting music to listen to by selecting your favorite genres.
Another way to start the service is to use iTunes. In the upper left part of the screen, select the Music section. Then select For You and click on the link to activate the trial period.
Subscription Auto-Renewal
After the subscription expires, it automatically renews. But you can disable this option if you want. To do this, open the application and click on the user icon at the top left of the screen. Then you need to do a few more things:
Select View ID;
Open the subscriptions section;
Select Manage;
Open the Auto Renewal option and turn it off
You can also cancel your subscription using iTunes. Open your account and go to settings. Select Manage and click Off next to the subscription renewal function.
How to Search for Music?
Users can find songs and artists of interest by selecting genres. If you know the name of the track or artist, enter it in the search bar. The service automatically generates music lists based on your preferences. The For You section contains music that you have listened to recently. You can see new songs in the New Music tab. Apple Music allows users to listen to radio stations and even create their own.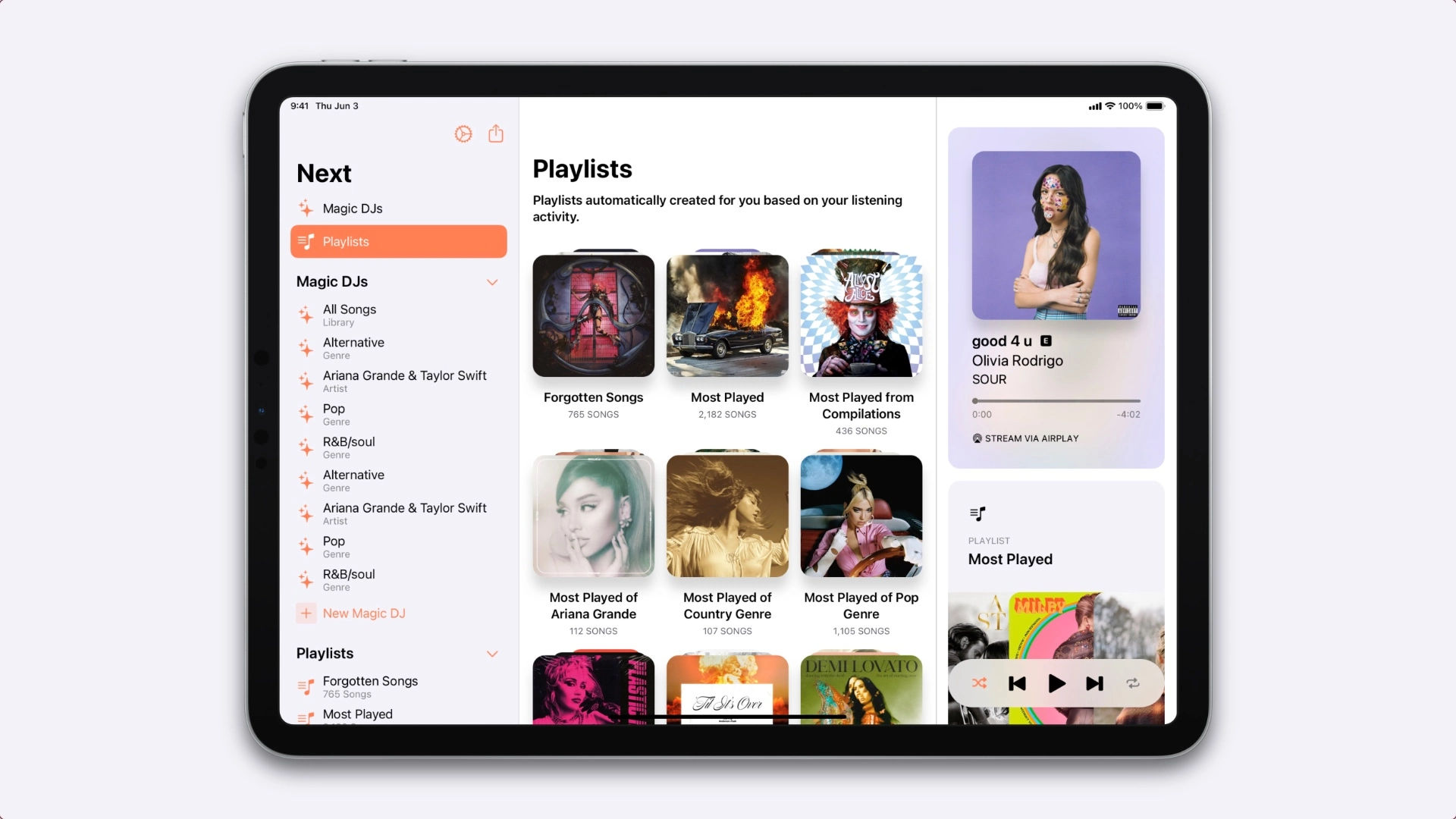 Subscriptions
Users can choose one of three subscriptions: student, individual and family. The first two plans differ in cost, but have the same features. Student subscription provides users with a big discount. These two options allow users to:
Listen to music on different devices;
Use a trial subscription with the option to cancel it;
Use playlists by music editors;
Use Siri to search for songs;
Watch radio shows;
Listen to music without ads;
Enjoy music with Dolby Atmos spatial sound;
Create media libraries and listen to them without the Internet.
Family subscription allows up to 6 users. Each family member can create their own media library. The service issues separate recommendations for each user.
What devices support Apple Music?
Users can search and listen to tracks not only on iPhone and iPad devices. The service is supported by:
Watch smartwatch;
Mac devices;
CarPlay Software;
Apple TV;
Smart TVs;
Computers;
Android Devices;
Game consoles.
Over time, the list of devices that support Apple Music will continue to grow. If you need to listen to songs or movies in surround sound, you can open the settings and enable the Dolby Atmos option in the Music section.